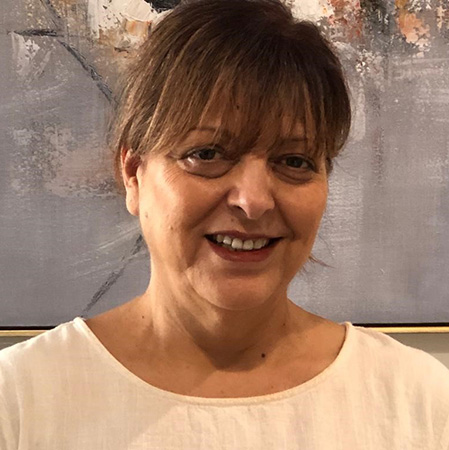 Enaam Oudih (she/her)
Practice Manager Multicultural Engagement
Languages spoken: English and Arabic
I have been working at Relationships Australia SA (RASA) for 22 years which is when I established PEACE Multicultural Services. Today, I focus on all the work that makes our services more accessible and appropriate for all people who come from diverse cultures and language backgrounds. I also teach at the Australian Institute of Social Relations (the Registered Training Organisation of RASA).
I am of Palestinian background. I started my career as a registered nurse, then completed a post-graduate qualification in Public Health and Community Sector Management. My work involves developing culturally appropriate programs to improve health and wellbeing outcomes for culturally and linguistically diverse people and development of culturally competent workforces. I also support relevant research through universities on national and local levels.
My heroes are many. Some are famous such as Martin Luther King and Malala Yousafzai, while others are not famous but have taught me and/or influenced my life a lot. Amongst those out of the public eye are PEACE clients, volunteers and colleagues.
It is my passion to learn about cultures and work with people from all walks of life. This work is the foundation of who I am today.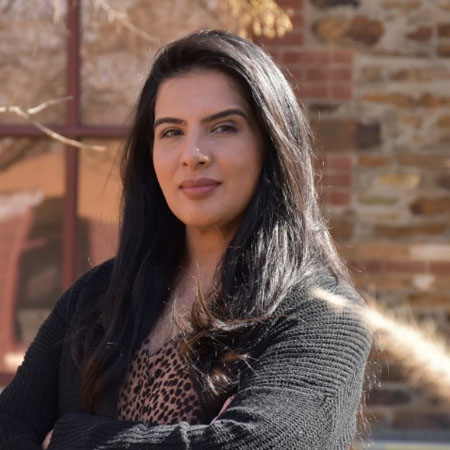 Memoona Rafique (she/her)
Manager PEACE and MOSAIC Services
Languages spoken: English, Urdu, Punjabi, Hindi, basic Pushto
I am honoured to be the Manager for PEACE Multicultural Services. I have been a part of Relationships Australia SA since 2015. I have served in different roles including Manager Trauma Services, Team Leader PEACE Multicultural Services and Coordinator for Multicultural Gambling Help Services.
I am originally from Pakistan, where I obtained my degrees in Clinical Psychology and Project Management. After I came to Australia in 2012, I attained further qualifications in counselling, leadership and management, and as a Child Safe Environments trainer.
Before joining RASA, I worked in International Civil Services with the United Nations in several agencies, primarily in UNDP and UNICEF. I performed different roles and duties internationally where I gained a wealth of experience in community development, capacity building, health education and psychosocial support.
I am an active volunteer for many community associations and organisations. I am extremely passionate about social justice, community empowerment and the impact of small contributions that everyone can make towards a better, peaceful and happy world.
It's a privilege to lead a team that is so diverse, full of knowledge, and that possesses great potential and shares rich experiences.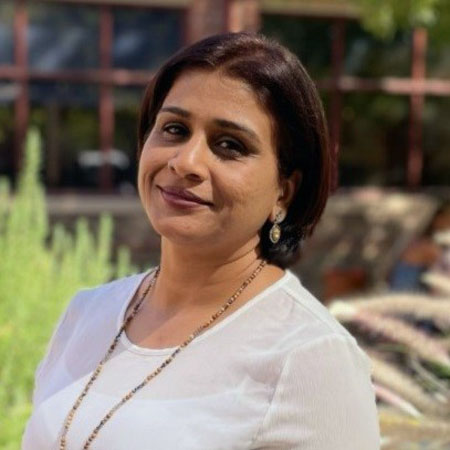 Biji Seby (she/her)
Acting Team Leader PEACE Multicultural Services
Languages spoken: English, Hindi, Malayalam and Kannada
I am a seasoned practitioner with over 9 years of experience within and outside of Australia. I come with a Master's in counselling and Post Graduate Diploma in Family Therapy and currently pursuing my Master's in social work. I am an accredited Drumbeat facilitator.
I have supported individuals (both young people and adults), couples and families struggling with alcohol and drugs use, gambling and gaming behaviour, mental health issues, loss and grief, relationship distress, and family conflicts. I have facilitated therapeutic group for women who have survived domestic violence for 3 years and developed and facilitated various other groups for young people. I have extensively participated in community education and awareness activities. I currently lead and support a team of extremely passionate individuals both operationally and with practice.
Trauma is central to many of the people presenting for therapy and I am passionate about working in that space. Each day of my work, I continue to be in awe of the strength and resilience of the those that trust in sharing their story with me and that makes my work extremely humbling and fulfilling.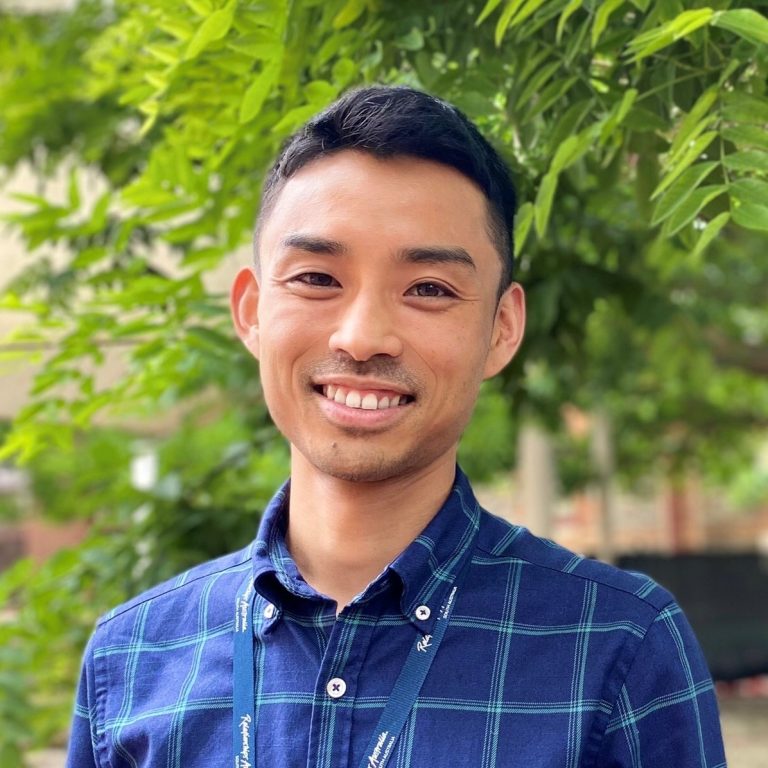 Kyosuke (Andy) Ando (he/him)
Case Manager / Counsellor and Community Support Worker
Languages Spoken: English and Japanese
I joined PEACE Multicultural Services Team in 2021 and have been serving multicultural communities in the capacities of case management, counsellor and community support.
I am originally from Japan and migrated to Australia in 2017 to pursue my passion for working in the human services sector. I then moved to Adelaide to study Social Work and completed my Master's degree in 2020.
Previously, I have worked as a Community Development Officer in Papua New Guinea, where I worked in a remote community with the aim of improving children's wellbeing.  That is where I found my passion for community work as well as working with people from diverse backgrounds.
I strongly believe that diversity enriches our society in profound and powerful ways, and I am extremely honoured to be part of the PEACE team that works towards a better world where diversity is valued, and differences are celebrated.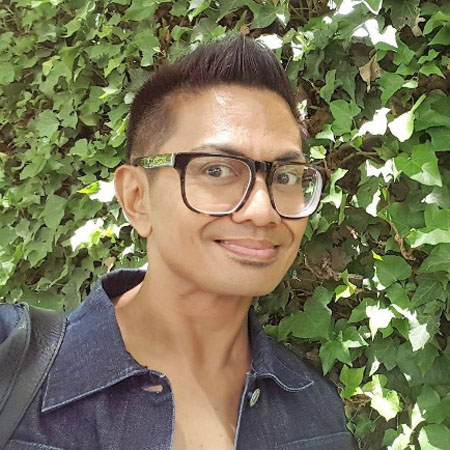 Ben-Hur Winter (he/him/they)
Peer Support and Community Educator
Languages: English and Tagalog (Filipino)
I have had a heartening affiliation with PEACE Multicultural Services over the years. I was part of the original consultative group that helped form Unidos (Spanish for 'unity'), a community group and support program for LGBTIQA+ people from culturally and linguistically diverse (CALD) backgrounds. Having since joined PEACE as a Peer Support and Community Educator, becoming part of this diverse, vibrant and devoted team has been an enriching learning experience.
Originally from the Philippines and fluent in Tagalog, I enjoy engaging with communities through cultural exchange and cross-cultural dialogue that can help foster inter-cultural understanding. Alongside the health sciences, holistic health, creativity and the arts are transformative tools for supporting individual and community wellbeing.
In a post-modern context, I am also interested in the nexus where arts and health intersect, especially through the field of dance movement therapy as a medium for connection and negotiation, as well as for healing, growth and change.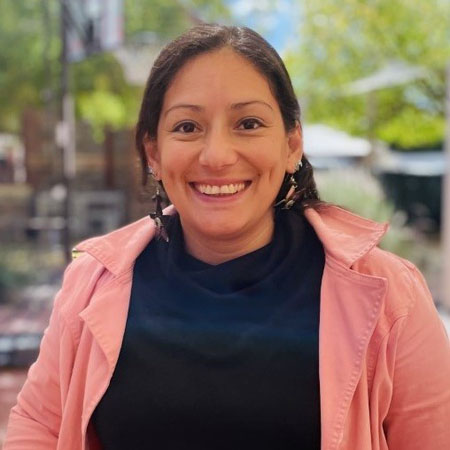 Etty Garabelli Rosales (she/her)
Community Educator and Case Worker
Languages spoken: English, Spanish, Italian and Portuguese (limited)
I am a Community Educator, Counsellor and Case Worker across all areas of PEACE Multicultural Services. With a holistic approach to wellbeing, I work with clients individually and also facilitate information sessions. In my group work, we cover several topics that help foster mental and emotional wellbeing and to bring communities together. 
I am originally from Uruguay and Peru, and Spanish is my first language. In the past five years, I have been actively involved in working with different CALD communities here in Adelaide, especially with the Latin American Community. 
I believe in empowering communities through education; supporting individuals to learn wellbeing strategies and recognize their inner strength when facing life's challenges. 
One of the greatest privileges of my work is to witness multicultural community members coming together to support each other. This unity not only helps integration and thriving within this society, but also enriches it with unique cultures, languages and traditions.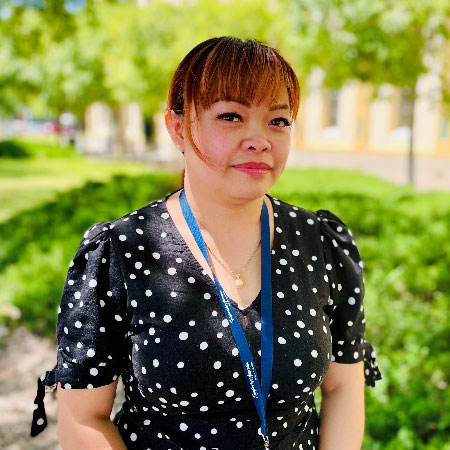 Lakhina Eung (she/her)
Community Liaison Worker
Languages Spoken: English and Khmer
I work in the capacity of Cambodian Community Liaison worker with PEACE Multicultural Services. I can communicate in Khmer, which is the language for the Cambodian, and English. I am an active member of Cambodian community. My passion is to educate people from multicultural background about the health system and to support them in becoming independent and productive members of the society. I conduct several women's groups where they are able to share their experiences with each other in a safe environment and encourage seeking help. Through the many years I have worked, I have supported the Cambodian community as an interpreter, support worker, project officer and a youth worker.
I have a strong passion for community work and community empowerment. I find it amazing how I can connect with Cambodian and other multicultural communities through my charisma and laughter.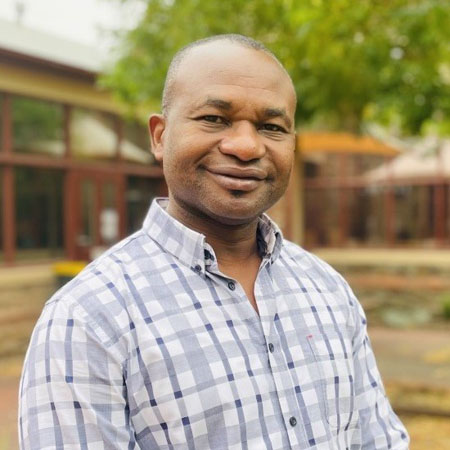 Issac Zangre (he/him)
Family and Community Support Worker
Languages spoken: English, French, Czech, Mandingo, Dioula, Agni and Baoule
I am delighted to be part of the PEACE Multicultural Services team. I work as a Family and Community Support Worker. I am also a Financial Counsellor, working to advance my skills in counselling and casework.  I am very passionate about community engagement.
I moved to Australia from Czech Republic/France in 2016. In my previous work, I connected and advocated for multicultural communities in the north of Adelaide. This inspired me to further my skills. I have a Masters degree in Business and a Diploma of Counselling, and am currently enrolled in Post Graduate in Counselling. 
I believe that community involvement helps connections with others, improves quality of life and strengthens communities. Most important are the intangible benefits of pride, satisfaction and accomplishment.  
PEACE understands the importance of giving back to the community, to support better and healthier lives. My team and I work with the community to spread the word about living a good life. It warms my heart knowing I am able to give back.
Megan Gollin (she/her)
Peer Support Worker
Languages spoken: English
I started as a volunteer at Relationships Australia with the Women's Lounge, a program run predominantly for women living with HIV. I found working with multicultural people to be an educational experience. It taught me a lot about various backgrounds people, who are now living in Australia, have come from and ways of respecting individual cultures. 
I have a Diploma in Community Services from the Australian Institute of Social Relations. I work as a Peer Support worker for PEACE Multicultural Service in the Blood Borne Virus program. I have been in this role since 2019 and find it rewarding.
I am passionate about helping people overcome their diagnosis and working together to find tools to help them move forward in life. I hope to continue working with clients that need ongoing support.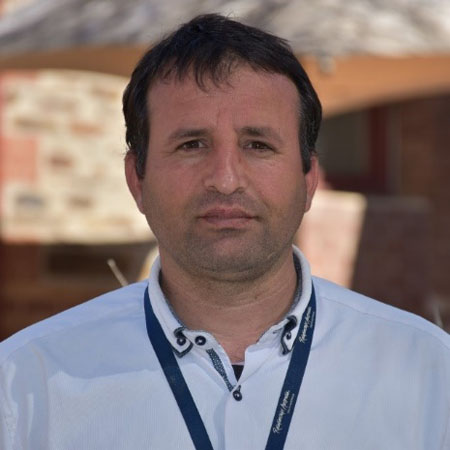 Mohammed Safi (he/him)
Peer Support Worker
Languages spoken: English, Pushto, Dari, Farsi and Urdu
I am honoured to be a part of PEACE Multicultural Services, working as a Peer Support Worker. It is incredibly powerful to offer our clients an opportunity to meet others with lived experience.
I came to Australia from Afghanistan as a refugee in 2009. I feel connected to the history of Australia, as Afghan Pashtun men took part in building the railway from Adelaide to Darwin over 100 years ago. 
I have a Certificate III in Community Services, which led me to this peer support role. I am an active volunteer with many different organisations that provide client and community development services. This is in addition to serving as the Vice President of the Pashtun Community and Cricket Club and the Logistics & Accounts Head at Afghan Cricket Academy. I also work at the Multicultural Cricket League, which consists of cricket teams from 29 different countries.
As I am extremely passionate about communities, these different roles and responsibilities energise me and push me to keep learning and do my best to grow and help others grow. I believe I have just begun my journey to empower the community. There are many milestones yet to be accomplished in this path that I have chosen.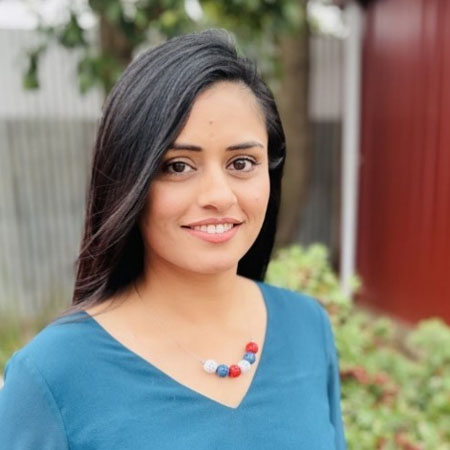 Saima Farheen (she/her)
Case Manager & Project Officer
Languages spoken: English, Urdu, Punjabi and Hindi
I work with PEACE Multicultural Services as a Project Officer & Case Worker. I also work with Children's Contact Services at Relationships Australia SA.  
I immigrated to Australia from Pakistan in 2015. Back home, I had an experience working in multidisciplinary areas, including project management, event management, client services, marketing and education. I hold a Master's degree in Business Administration and a Master's degree in English Literature. I completed my Diploma of Community Services in 2019 and Diploma of Counselling in 2021.  
I am passionate about working on projects that involve community engagement. I work on updating and developing new resources for the different programs within PEACE. I also act as a liaison with Community Consultants from various multicultural backgrounds. I provide counselling and case management support to people from diverse communities. 
I am incredibly passionate about working with CALD communities and making a difference in people's lives. I love the diverse dynamics of my role as that is what keeps me motivated.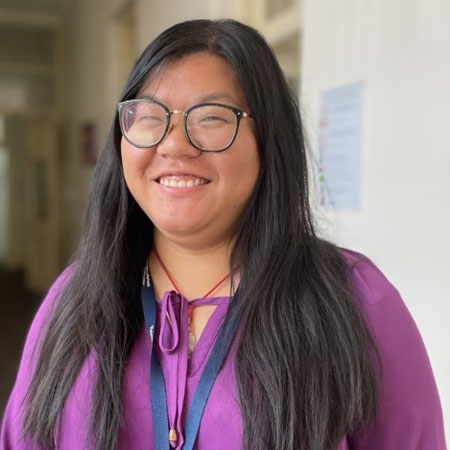 Tingting Zhou (she/her)
Community and Peer Support Educator
Languages spoken: English and Mandarin
I work with PEACE as a Community and Peer Support Educator. I have a high commitment to the wellbeing of LGBTIQA+ community from CALD background and international students. 
I like to highlight the peer-support model and community-led approach to empower my own community. I believe we need to advocate to improve the understanding of the impacts of services and polices on CALD communities. This would help create better migrant settlement, respect and preservation of culture and ensure policies are suitable for all. 
I belong to mainland China, where I completed my Bachelor of Social Work and worked as a full-time social worker for people with disabilities and mental issues. I came to Australia in 2017 and completed my Master's degree in Social Work.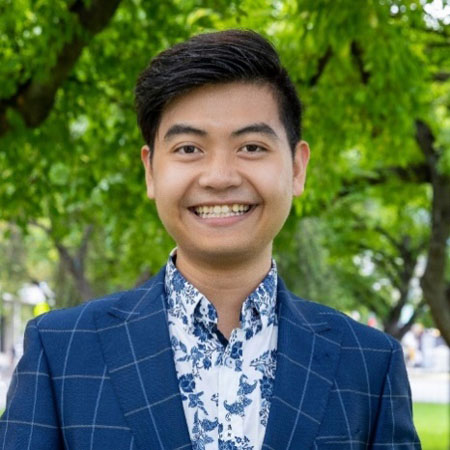 Wathnak Vy (he/him)
Community Liaison Worker
Languages spoken: English and Khmer
I work as a Counsellor and Community Liaison Worker. I love working with young people and am passionate about mental health issues for new arrivals and international students. 
I came to Australia in 2012, with Cambodia being my hometown. I have completed qualifications in counselling, social sciences, international development and commerce from the University of Adelaide. I am currently pursuing Master's in Counselling (advanced Practice).
I have a high commitment to and interest in addressing issues related to the welfare system, legal affairs, settlement issues, drug and alcohol, problem gambling and health amongst the culturally and linguistically diverse communities.  
I can also assist with Justice of Peace services in both Khmer and English languages.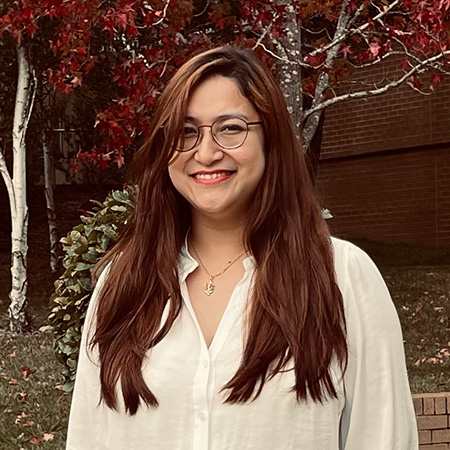 Nikita Malla (she/her)

Case Manager / Counsellor and Community Support Worker
Languages Spoken: English and Nepali
I am a Case Manager/Counsellor and Community Support worker at PEACE Multicultural Service. I am a member of the Australian Community Worker Association (ACWA). I am originally from Nepal- a nation where social inequality, poverty, social injustice and a complete lack of respect for human rights prevail.
My experience as a young individual raised in Nepal has shaped me into a caring, generous, patient and empathetic individual, who often see the well-being of others who are deprived in one aspect of their lives or another as my responsibility.
For me, social work is generating a positive difference in the lives of people who are socially marginalized, disadvantaged and excluded, through helping meet their basic human needs, promoting realization of their potential as well as encouraging individuals to empower themselves.
Ayesha Jalal (she/her)
Case Worker/Community Educator Languages spoken: Pushto, Urdu, Hindi, Punjabi, and basic Farsi
I belong to the Northern area of Pakistan, where education, mainly among female groups, is not highly supported. I have a Master's degrees in International Relations and in Education. I completed a certificate III in Individual support(Disability) and certificate IV in community services from TAFESA and am currently enrolled in Diploma of Counselling.
I currently work as a Case Worker/Community Educator with PEACE Multicultural Services. Being from CALD background, I can better understand the challenges and fears that people face while settling into a new culture. I bring along a rich experience in community services from Pakistan. I was involved in implementing projects on life skills-based education to youth, ending early childhood marriages and understanding HIV & AIDS. I also undertook projects in relation to education with United Nations in the Northern areas of Pakistan. I have also worked with USAID Pakistan for the reading project implemented by IRC-International.
Currently, I am volunteering with Afghan and Pakistani community, empowering them to be able to spend independent lives. I have also volunteered with Australian Refugee Association, Lebanese community, Save the Children and Australian Red Cross in the past.
My work with community services, especially with the Multicultural communities, gives me immense pleasure and satisfaction as I am able to positively contribute to people's lives.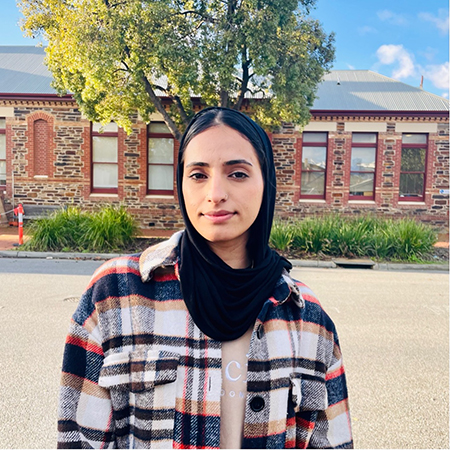 Salma Safi
Peer Support Worker
Languages spoken: English and Pushto
I work with PEACE Multicultural services as a Peer Support worker. I am delighted to be a part of such a culturally diverse team that strives to making a difference in people's life every day.
I am from Afghanistan, and I migrated to Australia in 2011. My experience as a young migrant has shaped me into an empathetic, caring and a passionate individual who is committed to empowering individuals and is a firm believer in the importance of giving back to the community and promoting safer and healthier lives.
Alongside my role, I am completing my degree in Pharmacy (Honours). However, as my journey has just begun in supporting communities, there are many milestones yet to be accomplished in the path that I have chosen.
PEACE supports people from multicultural backgrounds to increase awareness of problem gambling, HIV, sexually transmissible infections, viral hepatitis and related issues. PEACE offers information, education, advocacy, referral and support for individuals, families and their communities. Clients can receive support in their own language and can also be connected to other services as needed. 
PEACE values its volunteers, their contributions and their commitment to making a positive difference to the community. We aim to provide our volunteers with a warm, friendly and professional working environment, and educational and learning opportunities. 
As a volunteer you will enjoy many benefits including: 
Free training and professional development courses.
Ongoing mentoring and support from PEACE staff members.
Preparation for employment in the community services sector.
Hands on work experience.
Opportunities for developing and carrying out community projects with the support and assistance of PEACE staff members.
Experience in working with clients.
Working in a supportive environment with people who share a mutual passion for social justice and equity.
Connect and engage with people from diverse backgrounds.
Access to educational resources.
For more information and to apply for our volunteer program contact Kellie Stewart, HR Project Officer, on 08 8216 5200.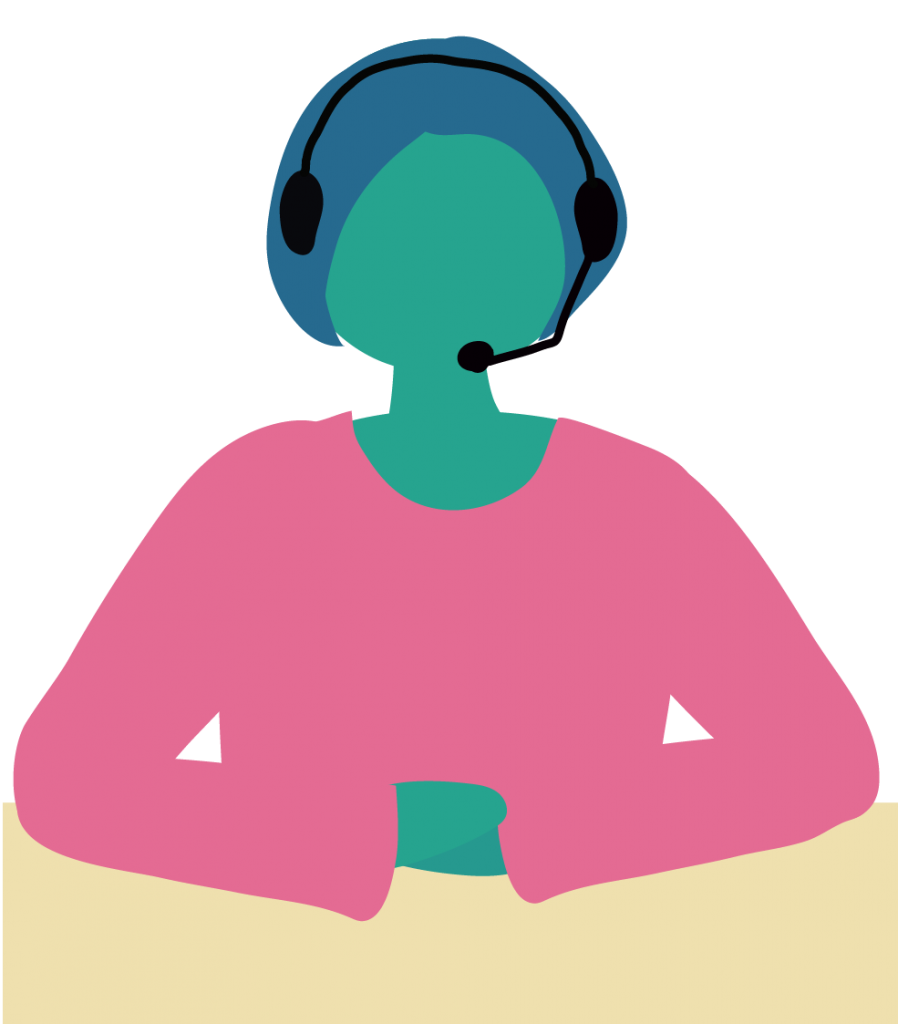 Become a Community Consultant
PEACE is recruiting active people from culturally and linguistically diverse backgrounds to join the Multicultural Mental Health Advisory Committee as a Volunteer Community Consultant.  
Reimbursement of expenses by way of an honorarium will be offered to appointed members who attend virtual meetings. 
If you know someone in your community who might be suitable for the role, please get in touch with Enaam Oudih, Practice Manager PEACE Multicultural Services for more information on 8245 8110 or email askpeace@rasa.org.au.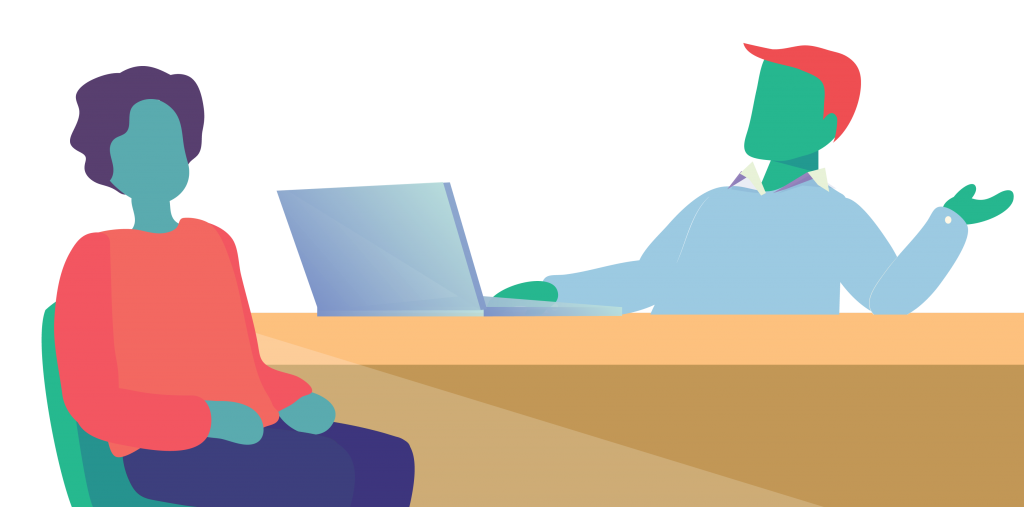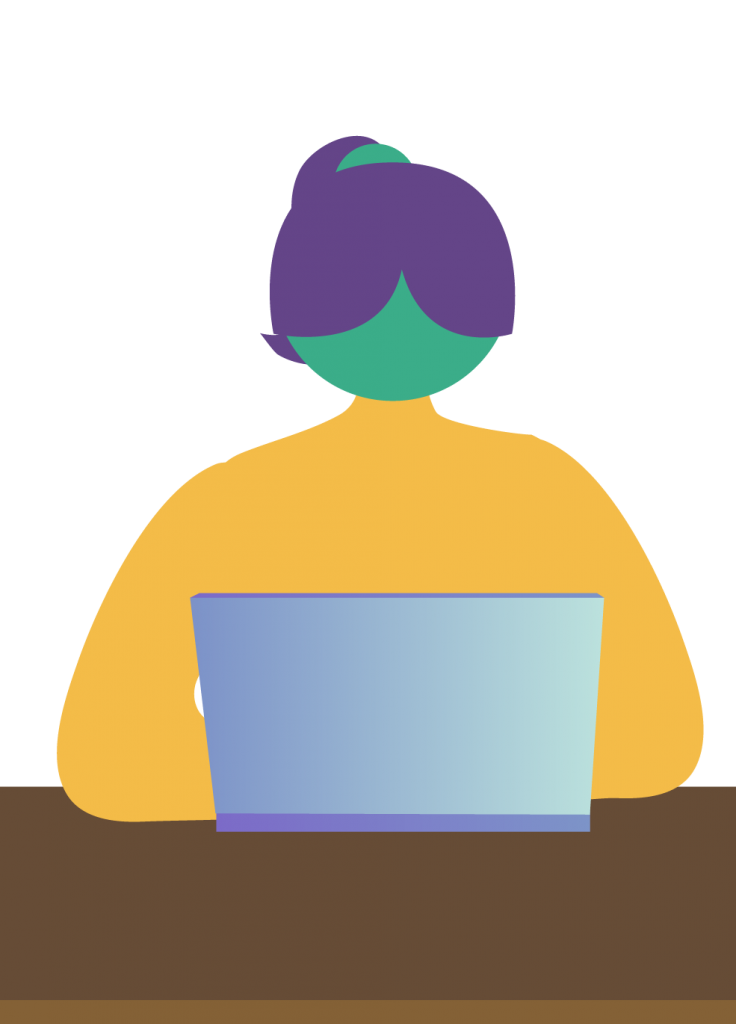 Building the capacity of the future workforce 
PEACE Multicultural Services accepts students for placement through tertiary institutions, mainly universities. 

We give priority to students who show a keen interest in building the capacity of a specific group or community among the multicultural communities living here in South Australia.

We offer a very supportive learning environment that suits people who can think outside the box and who can be resilient in challenging situations. 
Fill out your expression of interest for student placements here.  
Please let us know your needs when you contact us
Call or email during business hours to make an appointment.
If you contact us after hours, we will return your call or email during business hours.